Customer Profile
From humble beginnings, back in the 1960s, Tony Kealys has become the largest independent pram and nursery retailer in Ireland. Tony Kealys prides itself on providing unrivalled customer service and with an adherence to their motto that "well done is better than well said", they ensure that their customers get real value.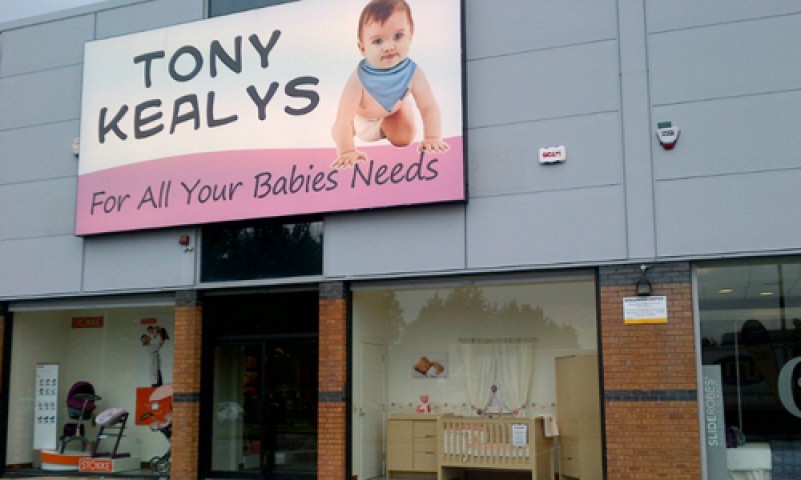 Constantly evolving and keeping up with the latest trends in product and technology, both in-store and online, is a major contributing factor to the success of the company. Bringing the personal touch of an in-store shopping experience to the online store is a constant battle in the retail world. Increasing online conversions while, at the same time, providing a level of customer service that a customer gets in-store, is a big ask. At Chatify, we are delighted to say that Tony Kealys chose our solution to do exactly that. We are even more delighted to report that the results to date have been well above initial expectations.
Following deployment of Chatify on Tony Kealys website, the number of online conversations surged leading to increased conversions. Graph shows number of online conversations for Q4 2014 (pre-Chatify) v Q4 2015 (Chatify).
"Since introducing Chatify, our online conversations with customers have rocketed leading to conversions of 10x over what we had before Pubble. Not only that, but using that backend communication facility of the software, our own internal communication has become more efficient and streamlined.

It's now possible for us to communicate seamlessly between stores, seeing who's available or not available at a glance. This saves us a huge amount of time negating the need for multiple phone calls to get an answer to a question. Chatify has changed the way we offer customer service for the better."

Paul Kealy, Managing Director of Tony Kealys
Paul and all the team in Tony Kealys have been fantastic supporters of Chatify from the very start. We have now been their preferred live chat software provider for 6 years. Chatify has been very effective for them and based on that success, they've been strong advocates for the platform.

Likewise, we love how Tony Kealys run their customer support and their attitude to delivering exceptional customer experience. We feature them regularly in presentations on "how to get customer service right". I firmly believe that this is one of the reasons why Tony Kealys has continued to thrive in a very competitive market.