When we soft-launched Chatify in March, I got a tonne of messages on LinkedIn and WhatsApp asking:
"So is Pubble done?"
I replied to let them know that Pubble was far from done but we were moving forward with Chatify as the main brand. Why?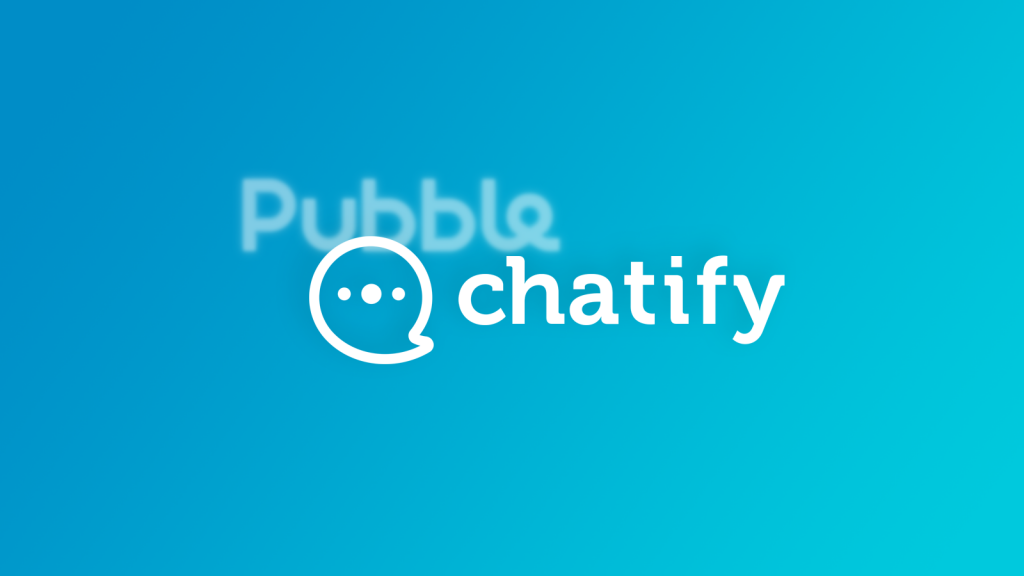 Simple really. We made several unsuccessful attempts to buy Pubble.com. When we couldn't secure the domain we focused on defining a brand that we could build on. That brand is Chatify.
BTW – We are really happy with our new brand – it speaks to what we do much more seamlessly than Pubble ever did.
3 Things to note:
Pubble SaaS Ireland Ltd. is our company name. This will be unchanged going forward.
Chatify.com is the main brand. "Chatify" is all about customer support and is built on the live chat message.
Shortly we will launch ElasticChat.com which will serve as our event brand going forward.
Why Chatify.com and ElasticChat.com?
Our priority was to keep our messaging super focused for each brand. We felt that creating separate brands for customer support and live events would better enable us to achieve this. Of course, we could have included the event apps under the Chatify brand. However, events are priced differently, the case studies, metrics, priorities, etc. for events are all different. So ElasticChat.com will allow us to geek out on how awesome we are for events without confusing everyone else.
What will happen to Pubble.io?
The current Pubble website will be converted into corporate website that showcases the products that we offer. We're planning to take the same approach as Atlassian – altassian.com is used to showcase the tools that they offer (Hipchat, JIRA, Trello, etc.)
What about the Pubble Dashboard App?
The Pubble App will be replaced in the AppStore and Google Play with a new app called Chatify. Our aim is to continue to offer a single app that works for customer care and events. So users of ElasticChat will use the Chatify app to manage their events.

How will this impact existing Pubble customers?
The Pubble brand will slowly fade into the background. We will honour any pricing agreements that we have in place and where the new pricing favours the client, we will happily offer the lower price. All the apps will still work together and feed into the same Dashboard.
So that's where we are at with the new brands. Hope this clarifies things. As always, reach out if you have any questions or feedback. Until next time…